Press
"SYNCHRONICITY IS INDIE SCI-FI DONE RIGHT."
"MIND BLOWING. EASILY ONE OF THE BEST SCI-FILMS IN YEARS."
"Connoisseurs of serious sci-fi will applaud. Casts a compelling retro-futuristic spell."
"Well-crafted and entertaining."
"HARKENS BACK TO BLADE RUNNER AND DARK CITY. Fans of time travel flicks will definitely not want to miss this one."
"SPECTACULAR. Sci-fi lovers are going to devour it. Watch it at least twice."
"A stylish Sci-Fi with a bit of film noir and mystery built in."
"Fans of the genre will appreciate this futuristic noir, which is solidly in the tradition of films like Blade Runner and the underappreciated Gattaca."
"Delivers an elegantly-mounted puzzler with swank art direction"
"The first great film of 2016"
"On par with films like Timecrimes, Predestination or even Primer"
"Gentry keeps the chaos churning and the pace at a breakneck gallop"
"A fantastic film for sci fi lovers"
ABOUT THE FILM
A mind-bending sci-fi thriller in the tradition of Dark City and Blade Runner, about a brilliant physicist who has uncovered the secret of time travel, and a ruthless corporate tycoon that will stop at nothing to steal it. To protect his discovery, he must travel back in time, but in the process, he endangers his own existence and the very fabric of reality.
CAST & CREW
Cast:
Chad McKnight
AJ Bowen
Brianne Davis
Scott Poythress
Michael Ironside

Directed by:
Jacob Gentry

Written by:
Jacob Gentry

Produced by:
Alexander Motlagh
Christopher Alender

Music by:
Ben Lovett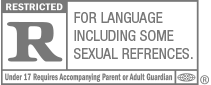 CONNECT AND SHARE
WATCH ON DEMAND
| | |
| --- | --- |
| Amazon Video: | Watch Now |
| AT&T UVerse: | On Demand > Uverse Movies > Featured/Early Releases |
| Cablevision: | On Demand > Movies > Advanced Screenings |
| Charter: | Channel 1 (On Demand) - Movie > New Releases (Search Titles) |
| CinemaNow: | Watch Now |
| Comcast: | Top Picks > New Movies |
| | HD On Demand > Movies > Just In |
| | HD On Demand > Movies > Indies & Foreign > Magnolia Pictures |
| Cox: | Early Screening > In Theaters |
| DirectTV: Launches 10/31 | Channel 1000 and 1100 (On Demand) > Movies > (Search Titles) |
| FlixFling: | Watch Now |
| Google Play: | Watch Now |
| iTunes: | Watch Now |
| NOOK: | Watch Now |
| SuddenLink: | Movies & Events > New Releases |
| Time Warner Cable: | HD Movies > Movies |
| Verizon FIOS: | Movies > By Genre > All > Indies & Docs > Magnolia |
| VUDU: | Watch Now |
| YouTube: | Watch Now |