Press
"You'll be scraping this film out from under your fingernails for weeks."
"McAvoy gives the performance of his career."
"A triumph"
"Riotous, moral-taunting brilliance"
""
"A brilliantly twisted and wonderfully warped ride"
"James McAvoy delivers his best performance yet."
"McAvoy's bonkers brilliance will blow you away."
"Extremely funny."
"McAvoy's bonkers brilliance will blow you away. "
"'FILTH' IS A SCREAM."
"A COP CAPER THAT MORE THAN LIVES UP TO ITS NAME. James McAvoy is explosive, one of the most vital and versatile actors of his generation"
"MAGNIFICENT. Hilarious and Utterly Compelling"
". Humor that's blacker than a winter's night."
"MCAVOY IS NOTHING SHORT OF EXTRAORDINARY. 'Filth' demands to be seen to watch his career-defining performance."
"ABSOLUTELY FILTHY AND EXTREMELY FUNNY."
"McAvoy gives the performance of his career. Five stars."
"The most exciting and attention grabbing film of the year."
"Brilliantly twisted and warped. Five stars."
"There's a naughty glee in watching McAvoy's keenly pitched turn."
"James McAvoy gives a hellacious performance."
ABOUT THE FILM
James McAvoy (X-MEN) is Detective Sergeant Bruce Robertson - a sex, drugs, and power crazed cop with his sights set on a bigpromotion. He knows he's the best man for the job, and he's got the track record to prove it. Plus, his colleagues are bumbling idiots and don't deserve it like he does. He's confident in his abilities, there's just one thing standing in his way: a murder that he has yet to solve. With his boss breathing down his neck to catch the perp, Bruce knows he has to get this case closed--and fast--so that he can get promoted, win back his wife and move on with his life. But nothing is as easy as it seems, and the harder Bruce tries to control the world around him, the more it unravels before his eyes.

From Irvine Welsh, the creator of TRAINSPOTTING, also starring Imogen Poots (NEED FOR SPEED), Jamie Bell (SNOWPIERCER) and Jim Broadbent (CLOUD ATLAS).
CAST & CREW
Cast:
James McAvoy
Jamie Bell
Eddie Marsan
Jim Broadbent
Imogen Poots

Director:
Jon S. Baird

Written by:
Jon S. Baird (screenplay)
Irvine Welsh (novel)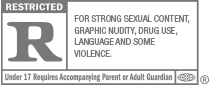 CONNECT AND SHARE
WATCH ON DEMAND
| | |
| --- | --- |
| Amazon: | Watch Now |
| AT&T UVerse: | On Demand > Uverse Movies > Featured/Early Releases |
| Cablevision: | On Demand > Movies > Advanced Screenings |
| Charter: | Channel 1 (On Demand) - Movie > New Releases (Search Titles) |
| Comcast: | Top Picks > New Movies |
| | HD On Demand > Movies > Just In |
| | HD On Demand > Movies > Indies & Foreign > Magnolia Pictures |
| Cox: | Early Screening > In Theaters |
| DirectTV: | Channel 1000 and 1100 (On Demand) > Movies > (Search Titles) |
| Dish: | DVR Button > All Movies > Search Movies > Search by Film or Actor |
| FlixFling: | FlixFling.com > Browse > Collections > Magnolia |
| Google Play: | Watch Now |
| iTunes: | Watch Now |
| Playstation 3 Store: | Video > Playstation Store > Studios > Magnolia Pictures (Search Titles) |
| SuddenLink: | Movies & Events > New Releases |
| Time Warner Cable: | HD Movies > Movies |
| Verizon FIOS: | Movies > By Genre > All > Indies & Docs > Magnolia |
| VUDU: | Watch Now |
| Xbox360 / Zune: | Video Market Place > Zune > Featured (Search Titles) |
| YouTube: | Watch Now |